Usually if you want to add a special character or accented word to your document you would use the following feature. On the tool bar click on Insert, click the drop-down arrow beneath Symbol and if your symbol is not already displayed then choose More Symbols.
The only problem with this is that I am now presented with hundreds of symbols under many different fonts. The most recently used symbols appear at the bottom of the dialogue box, but I can't easily find the one I want.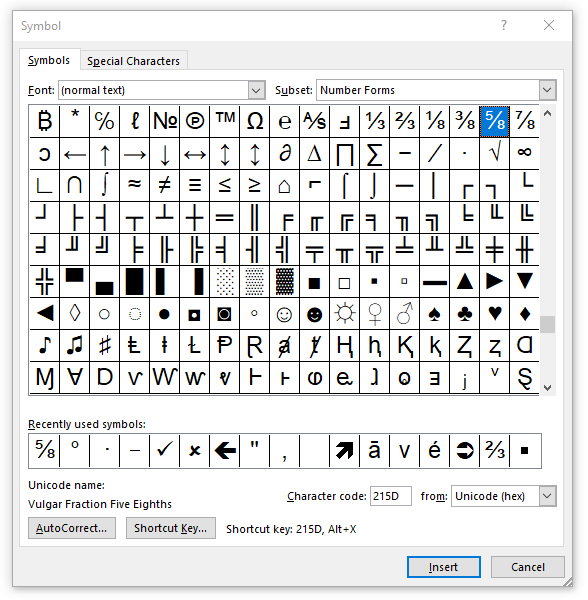 If you know the name of the character or accent you require you can use the Character Map.
To use Character Map, click on the search box at the far end of your taskbar and type Character. If you see the Character Map app appear you can click on it then click Open or better still pin it to your taskbar for quick access.

If Character Map does not appear in your list of available apps please follow Microsoft's instructions to install here.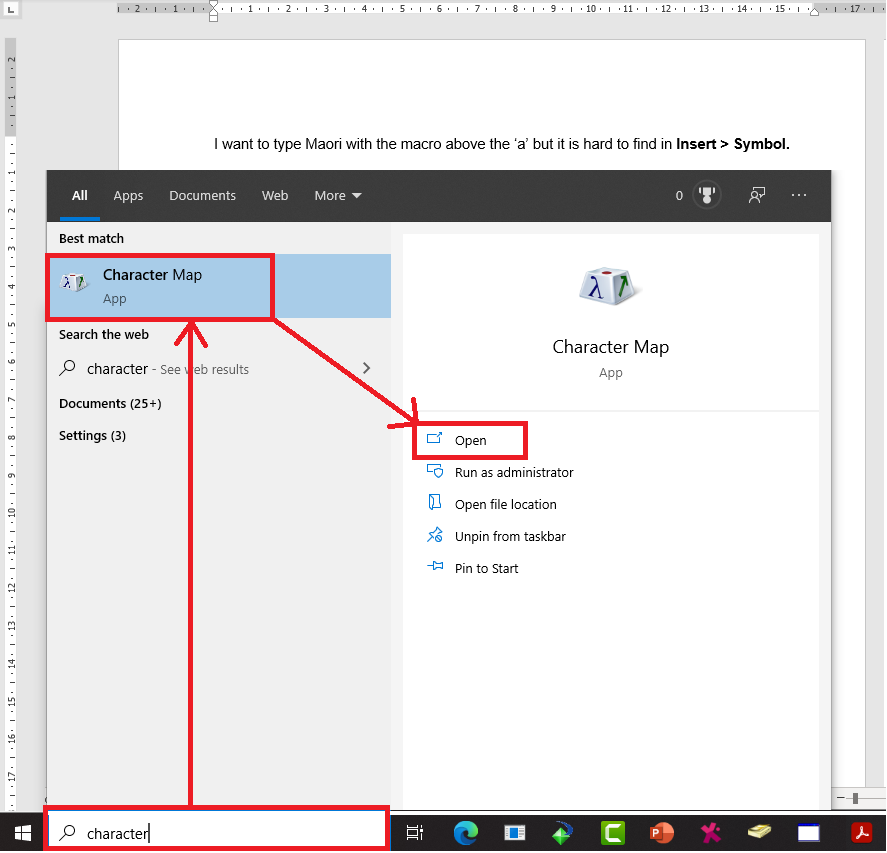 When the Character Map is opened, tick the Advanced view box, type the name of the character or accent (e.g. macron or degree) in the Search for: box and click search.
Choose the the option you wish to use, click Select, then Copy and then paste it into your document. You will need to Reset the search before entering another search request.


The search criteria can include various words, for example:
Five eighths or five eight will find ⅝
Half will find ½
Copyright will find ©
Trademark or trade will find ™
Try it for yourself with your own words to determine what does and doesn't work - remember to Reset between attempts after using the Select button or your Character to copy box will fill up and paste all of your searches!
Two examples of this: (a) macron and (b) degree are shown below.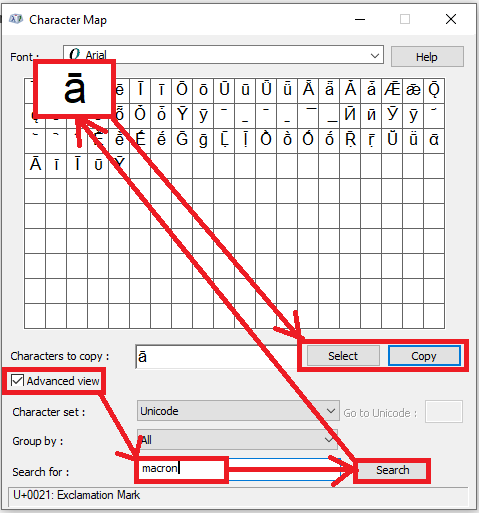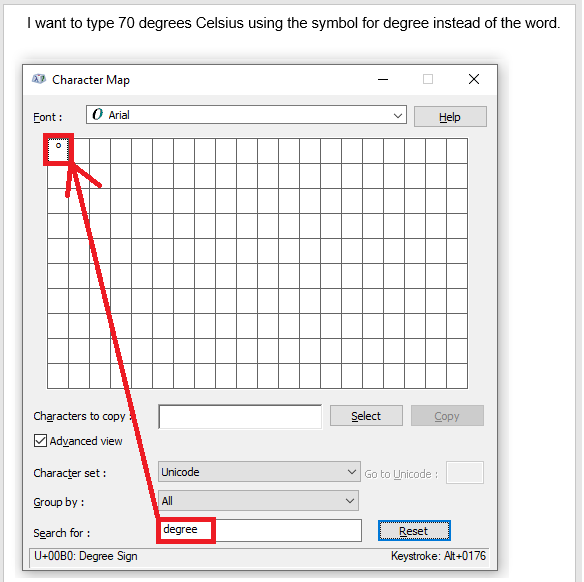 Further Assistance
For training, help files and support on our software systems
For technical help
Visit the ISS Helpdesk in C1.29 between 8.00am and 4.30pm (Monday-Friday).
Call the ISS Helpdesk on +64 9 520 9230 between 8.00am and 4.30pm (Monday-Friday).
Email helpdesk@diocesan.school.nz and one of the ISS Team will be in touch.