Students new to Dio this term - here is how you can connect to Dio's MSTeams and be part of the virtual classroom!
To join the Dio MSTeams you will need to have your Student ID number handy.

For iPads:
Download the Teams app from the app store.
1. Go to https://apps.apple.com/nz/app/microsoft-teams/id1113153706.
2. Click on the Get button.


3. Once you have downloaded the app - open it and use your Dio email and password to login. Please ensure you choose the Work or School option rather than Personal.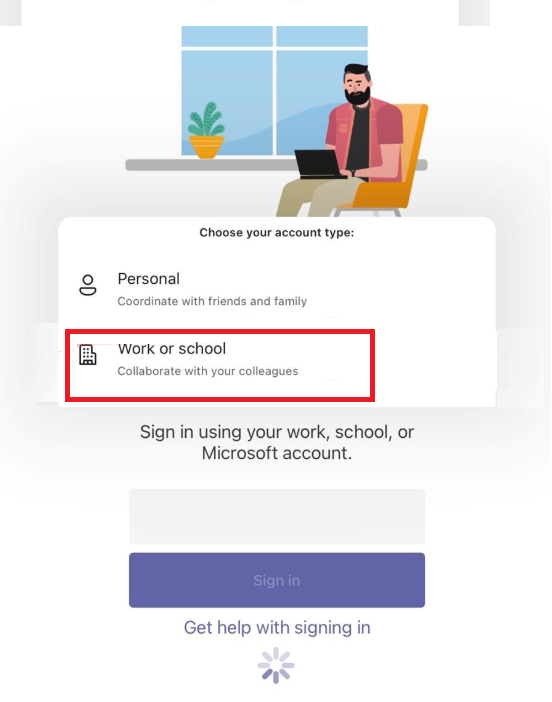 For laptops and MAC users:
You can use the web version or download the Windows/Mac/smartphone app.

1. Go to: https://www.microsoft.com/en-nz/education/products/teams and click on the Sign up for free button.
2. Enter your Dio email and click Get Started as per the image below:
3. Click on the I'm a student
link.
4. The next screen confirms you have an account and you just need to click on the Sign in link and use your Dio login!


If you are having any problems connecting to MSTeams, you can ask one of your teachers or contact a member of our help teams for assistance using the contact details below.
Further Assistance
For training, help files and support on our software systems
For technical help
Visit the ISS Helpdesk in C1.29 between 8.00am and 4.30pm (Monday-Friday).
Call the ISS Helpdesk on +64 9 520 9230 between 8.00am and 4.30pm (Monday-Friday).
Email helpdesk@diocesan.school.nz and one of the ISS Team will be in touch.