Contents

Regularly updating your family's address, home phone number, and your daughter's details etc. is necessary so that the school can always contact you should an emergency arise
Updating your family contact, medical and other information can be done via the DioConnect Mobile App or the DioConnect Web Application
Parents need to be logged in as themselves and not their daughter. If your daughter is logged in, she will not see the Update Details tile or be able to view full contact information
From the Mobile App
Click here for instructions to download the mobile app.
Once signed in to the app under your school credentials select the Update Details tile on the home screen.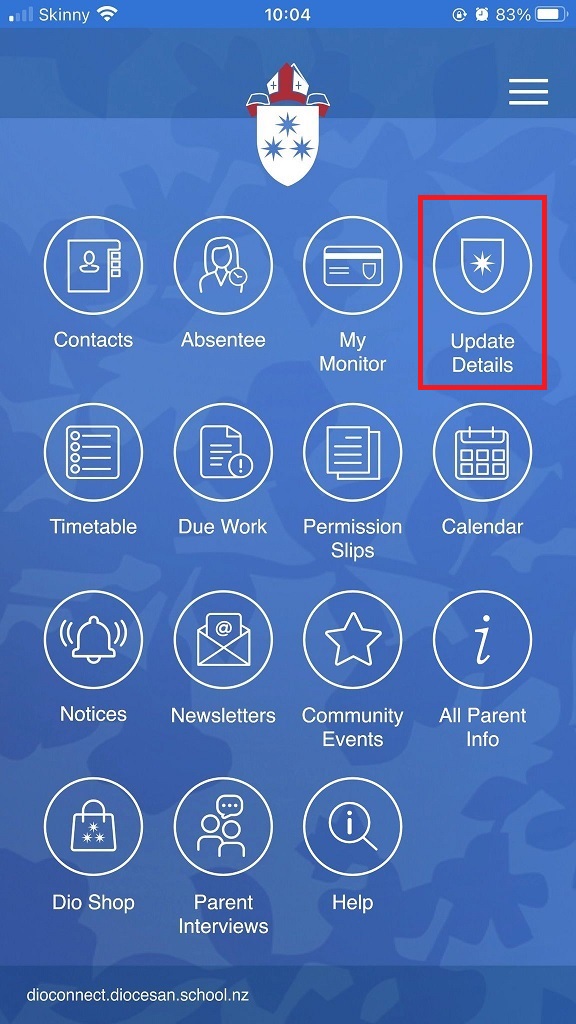 From DioConnect
Access to the DioConnect web application is from the public website www.diocesan.school.nz DioConnect Login link. Once logged in under your school credentials you can select the Update Details tile as circled in the image below: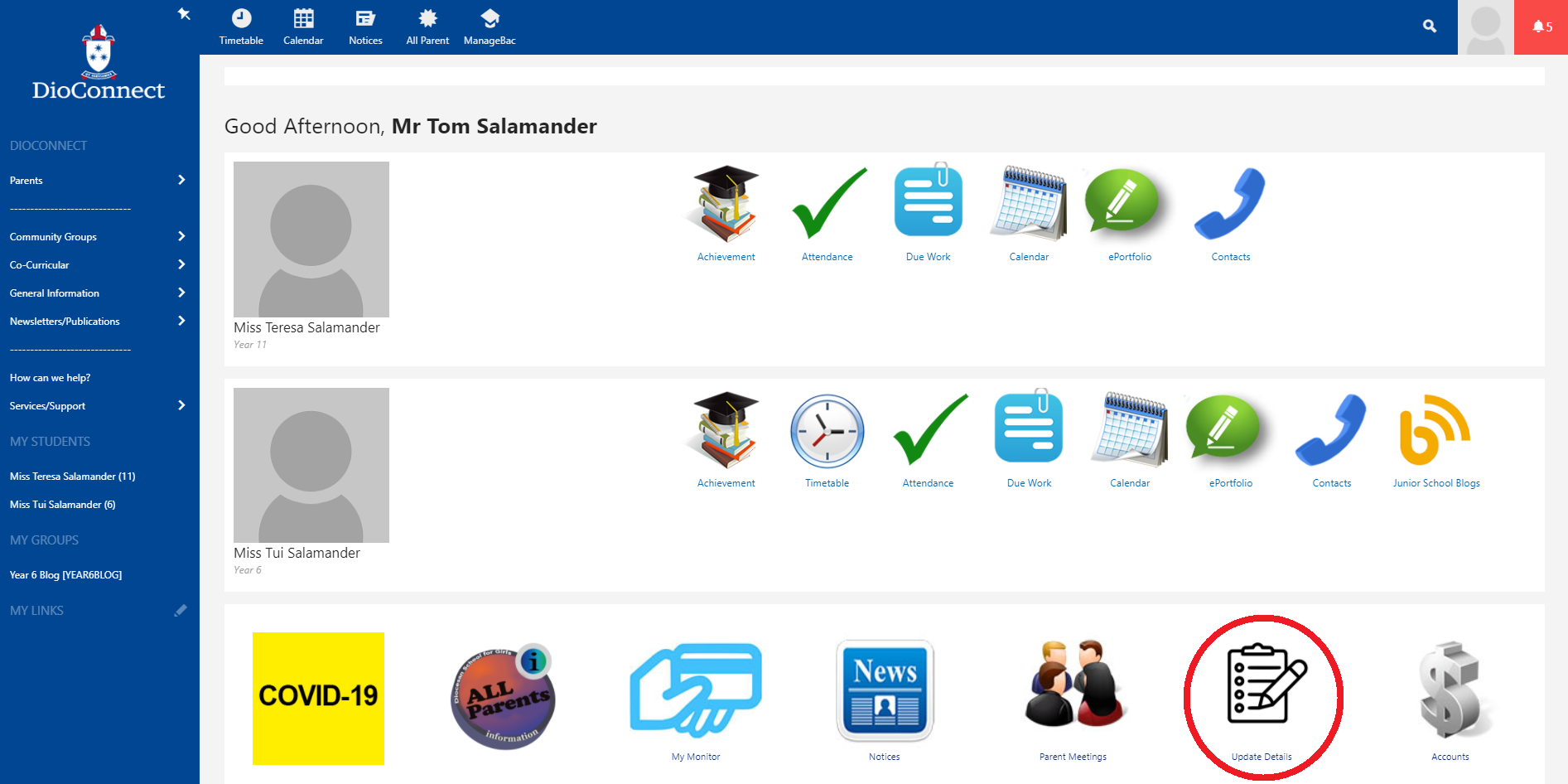 Updating Details
Select the Update Details tab. If you need to update any of your own Personal, Address or Occupation details, you can do it here. Click Edit next to the section heading to change any details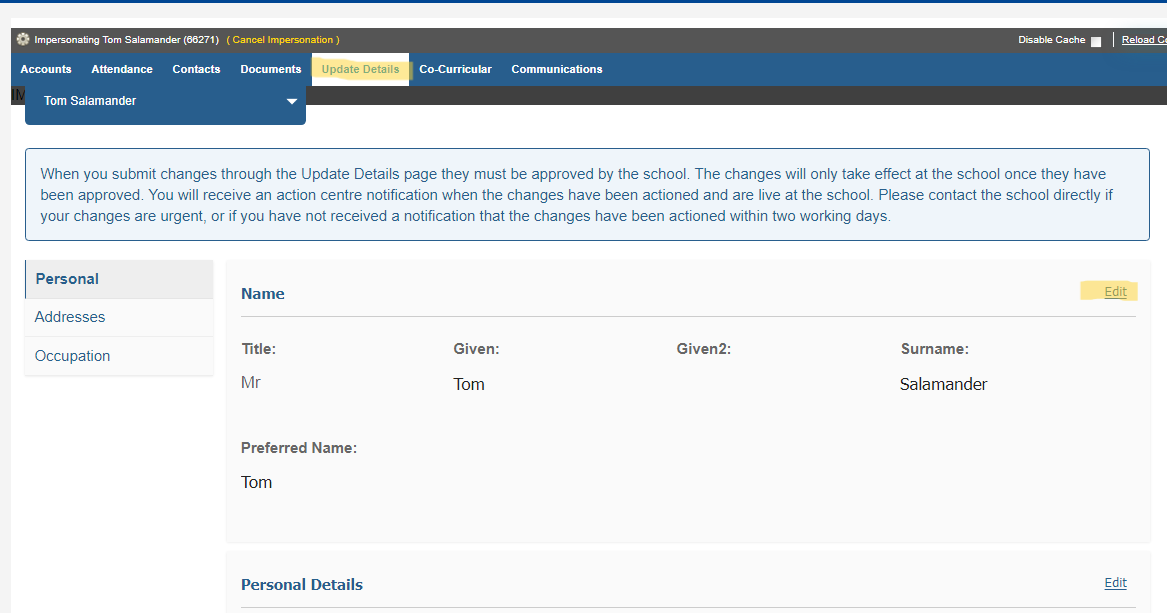 Please note that addresses and home phone numbers change on all connected family records, including the spouse's and daughter/s', so you only need to change these under your name.
As family records are linked, if a parent's spouse moves to another address, we will require an email advising this as the address applies to the household. We also need to know at which address the daughter/s will mainly reside. If they are sharing their time equally between parents, we tend to place them with mum, but you can request otherwise.
Yellow exclamations mean that you need to check and confirm details are correct. These appear at the beginning of every new year and you will receive an email requesting you to update these details.
Changes do not happen automatically with the submit buttons on each page but are processed by a member of staff. Please be aware that an address or home phone cannot be updated on more than one record in the family group and we do not accept parent mobiles or personal emails in place of student mobiles or personal emails. These details are so that the School can contact your daughter/s directly should it be necessary. A staff member will contact you if there is a problem with processing changes in the portal
​
Updating your daughters Immunisation Record, Medical Details or Abilities
Click the Arrow next to your name to see the names of all family members and select the daughter's name, you want to update details for

Select Personal, Medical, Immunisations & HealthCare or Abilities from the side menu
Click Edit for the section you want to update and click Save once edits are complete. Currently, ensuring that the Immunisations section has been completed and/or updated is a priority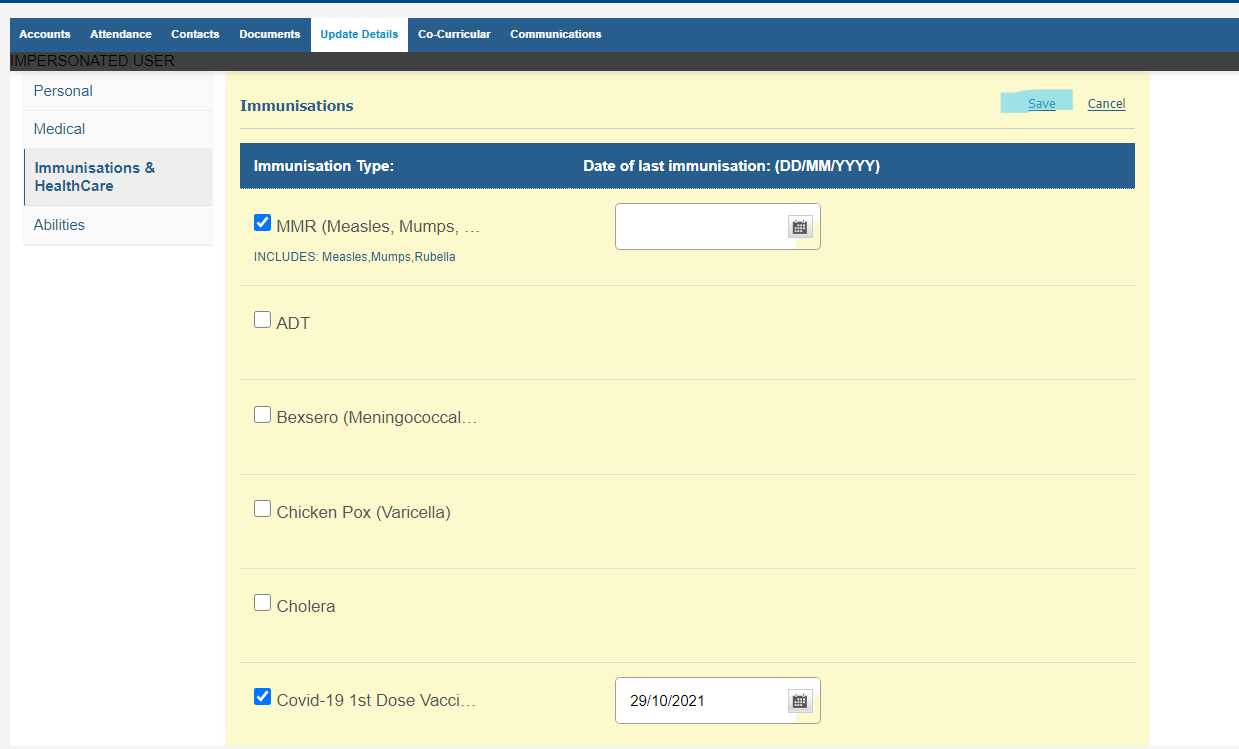 Please ensure that you have completed the Ongoing Medical and General Consents section, which can be found below Allergies at the bottom of the Medical section.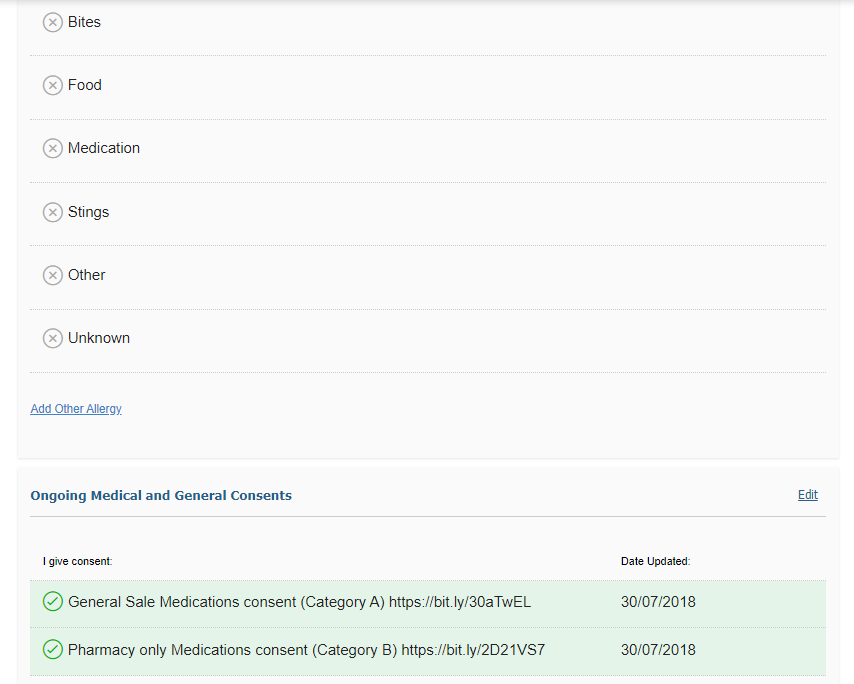 Further Assistance
For training, help files and support on our software systems
For technical help
Visit the ISS Helpdesk in C1.29 between 8.00am and 4.30pm (Monday-Friday).
Call the ISS Helpdesk on +64 9 520 9230 between 8.00am and 4.30pm (Monday-Friday).
Email helpdesk@diocesan.school.nz and one of the ISS Team will be in touch.